In one of our earlier blog posts, we introduced you to iQ Domain Analytics. A SaaS platform trusted by leading TLDs to provide insights into their key metrics.
As with many tools, the devil is in the detail, so today's post is a deep dive into one of the platform's functionality.
Let's start with an important part of the business, campaign management.
Whether you're a well-known TLD or not, campaigns are a standard way of generating new registrations.
The permutations can be many
offered across the whole channel
to specific Registrars
at different discounts
for specific time periods
and many more....
But one thing remains the same. You have to track and analyse the results. Or you won't know if you're making money or simply burning it!
iQ Domain Analytics' includes powerful campaign management functionality. Allowing you to create, manage and analyse all of your campaigns, in a way that suits you.
So, let's dive right in!
Campaign Dashboard
By default, the campaigns dashboard provides a visual overview of the overall performance of all campaigns of all types. This is a great way to get stay "on top" of your overall strategy and ensure you're still on the right track.
Of course, understanding individual campaigns or specific campaigns is critical.
So the dashboard includes ways to filter by various criteria.
Criteria such as
Campaign types (All, Ended, Running, Pending, Deleted)
Types of campaigns
Registrars (All Registrars or individual Registrars)
Date ranges
Coupled with the above filtering functionality, Domain Analytics also provides powerful filtering and grouping of the resulting datasets.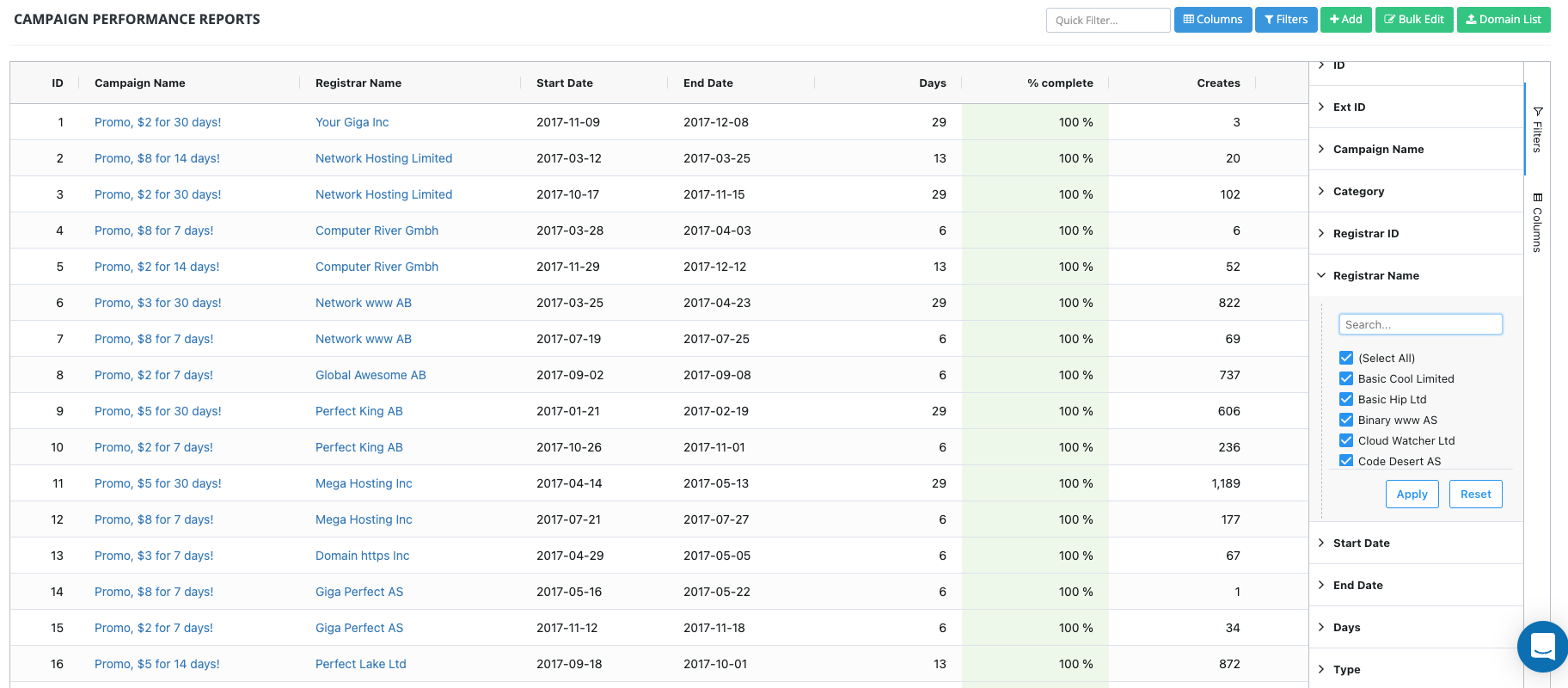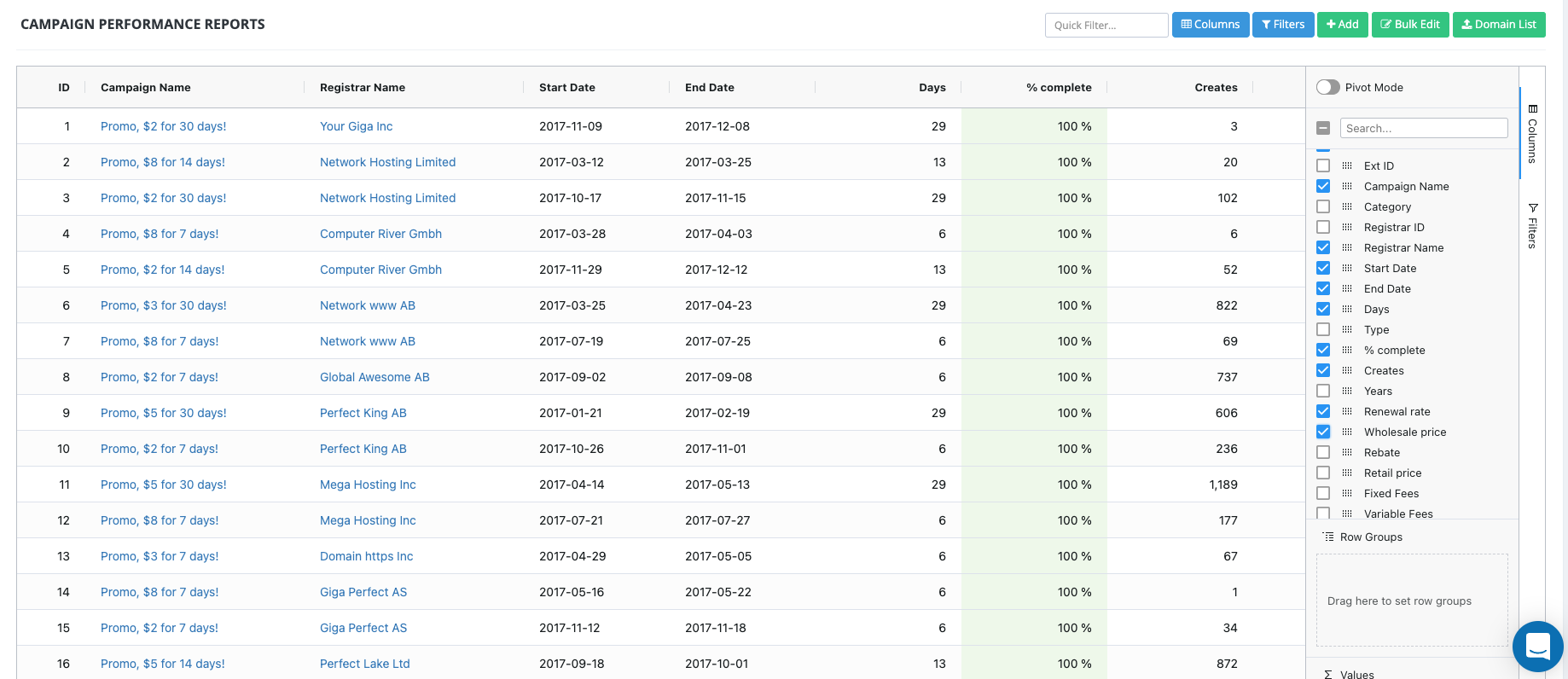 The granularity doesn't end here!
From within the datasets, you can click on an individual Registrar to review their performance across all campaigns, or select the campaign name to see the Registrar's progress for that campaign alone.
Individual Registrar Performance Across All Campaigns
Individual Registrar Performance For Specific Campaigns
Within each of these reports, you will find data on
Domain Under Management (DUM) over time
Transaction Volume over Time
Renewal Rate and Average Renewal Rate over time
Campaign performance reports
Campaign timeline
Registrar transaction information
Cashflow and Revenue reports
Statuses of domains registered during the campaigns
And for those that need to, the dataset date can be exported to Excel for use in other dashboards, reports etc.
Enabling you to keep on top of your campaigns, provide strategic data to Registrars and ensure that your campaigns provide you and your channel the best ROI.
For any questions on the campaign management functionality or iQ Domain Analytics, please don't hesitate to contact us!