In our next deep dive of iQ Domain Analytics, we highlight one of its most important features. The premium domain name management module.
As the name suggests it provides the functionality and reporting to help you make the most of your premium domain portfolio. So let's dive right in!
Statistics
This dashboard provides a quick overview on revenue, average price and sales by Registrar.
The date range can be a fixed or custom value, and the resulting graph updates the revenue info accordingly. Providing data points such as:
Direct Revenue
EPP Revenue
Premium Renewals
Average Price
Further down the Statistics screen, you're presented with additional sales data by Registrar. From this data grid, you will be provided with the following data:
Registrar Name
No. of sales by Registrar
Rank change
Create $ and % change
Average Revenue and % change
Sales made during a campaign and % change
Renewal $
Total sales
Inventory
As the name suggests, this is where you manage your premium name inventory. From this screen, you're shown the list of all your premium names and the following functionality:
Search
Add new premium name
Filters to help you dig deeper into specific data points
Additional data columns
Download the list as CSV, Excel orPDF and print or copy the list
Bulk edit the list
Edit or delete an individual domain name
From this screen you can also select a domain name to add information such as sales history and sales channels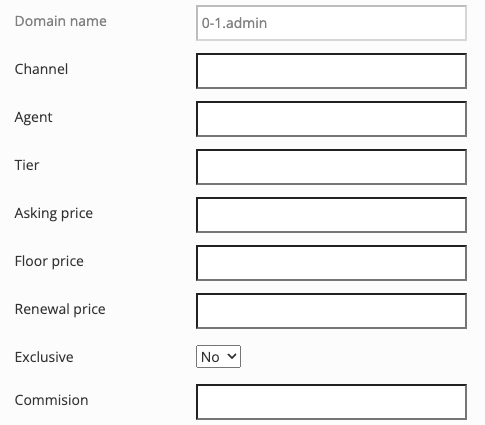 Sales History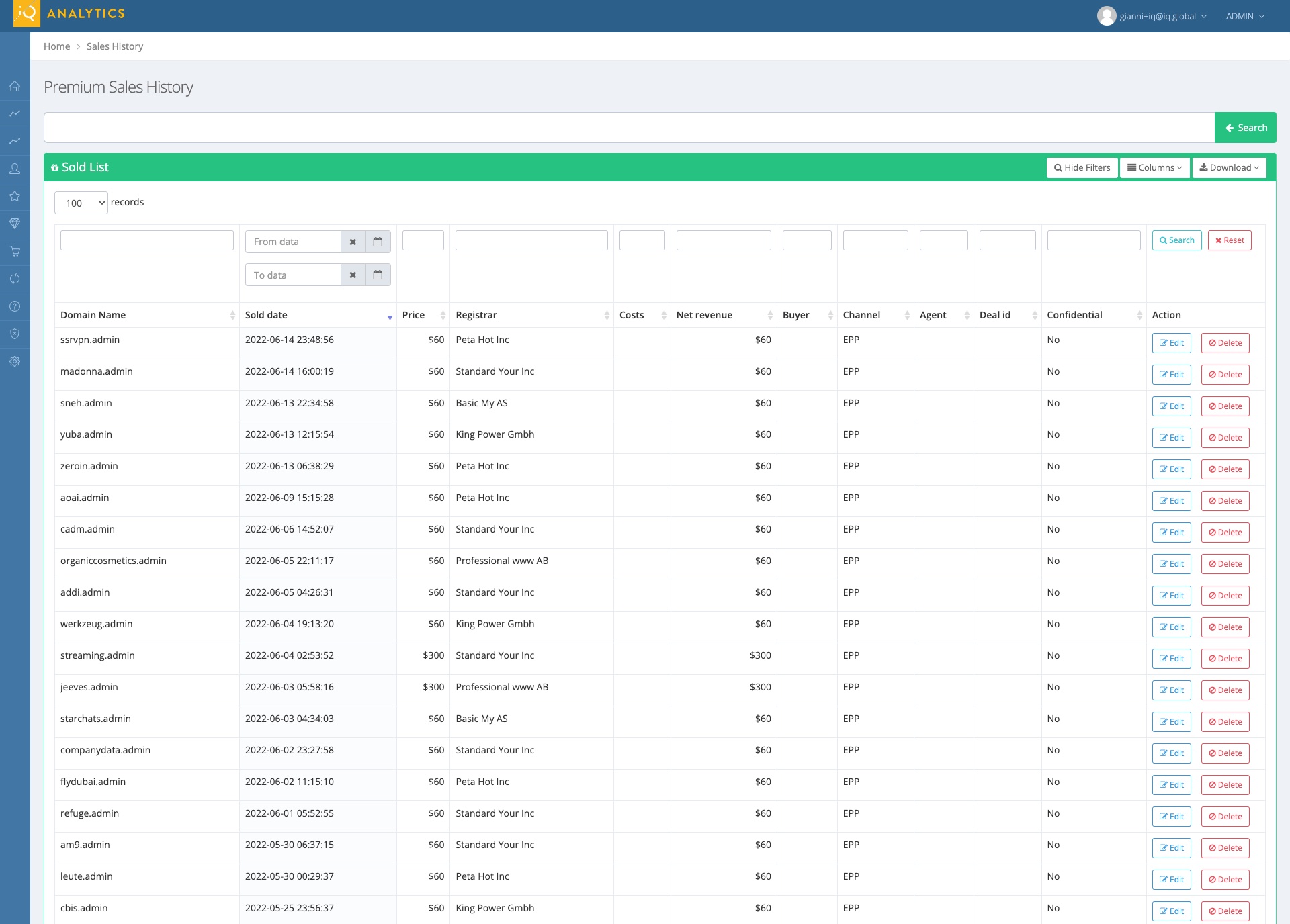 The sales history screen shows all of the premium name sales, including the option to filter and search by date, domain name, revenue, agent and much more.
As well as the filtering options, you can download the list as CSV, Excel orPDF and print or copy the list.
Premium Transaction
This screen provides a data grid filled with the transaction data for each sale. The data grid provides filters to isolate specific data and also the option to download the full list as an excel file.
Bulk Edit Tool
The final screen provides you with the functionality to bulk update the following:
Inventory List
Price List
Sales History
Premium names are an important part of the daily business of a TLD. Having sales reports and historical data at your fingertips is very helpful in planning campaigns and partnerships with Registrars.
But don't just take our word for it!
Without Domain Analytics, it wouldn't be possible for us to do what we do - analysing performance of campaigns and quick access to registrars and premium reporting - Predrag Lešić, CEO .ME Registry
For any questions on the premium names functionality or iQ Domain Analytics, please don't hesitate to contact us!