Next up in our iQ Domain Analytics deep dive, the Registrar Dashboard.
Understanding which partners are the most active or which might need additional support is key in managing and growing your TLD.
The Registrar module of iQ Domain Analytics provides you with the data and reporting to do just that.
Registrar Dashboard
The Registrar Dashboard provides a quick overview of the activity of your Registrars over a chosen time period.
Activities such as
how many have registered or renewed a domain
how many registered a domain during a campaign
how many have registered a premium domain.
As well as the quick overview dashboard, it also provides a graph of registration activity over time
and a more detail overview data grid with information such as domains under management, creates, renewals, deletes renewal rate and much more.
From within this Registrar view, you have the option to select an individual Registrar to view deeper insights such as:
Registrar's scorecard - showing creates, renewals, deletes, DUM, avg. creates per day, standard create revenue, premium create revenue and renewal revenue.
Domains under management over time
Transaction volume over time

Renewal volume & avg. renewal rate over time

Campaign performance reports
Campaign timeline
and Registrar Transaction, which can be filtered and grouped, as well as exported for use in other dashboards and reports.
From within this Registrar view, you also have the option to select the following reports for an individual Registrar
Date Range report - As this suggests, you can view a Registrar's data over a given period. The report contains information such as domain years, premium creates, standard creates, renewals, transfers and deletes. It also shows a breakdown of revenue, transactions over time and a comparison vs previous periods.
Campaigns report - showing a host (excuse the pun) of information such as gross revenue, future gross revenue, number of campaigns by the specific Registrar, total costs, net profit and much more. This dashboard also provides a campaign performance data which can be manipulated to provide further insights. One can also add new campaigns, perform bulk edits and export the data for use in other reports or dashboards
Transaction report - showing transaction volume over the time period selected. The data includes transfers, restores, campaign related transactions, premium related transactions and more.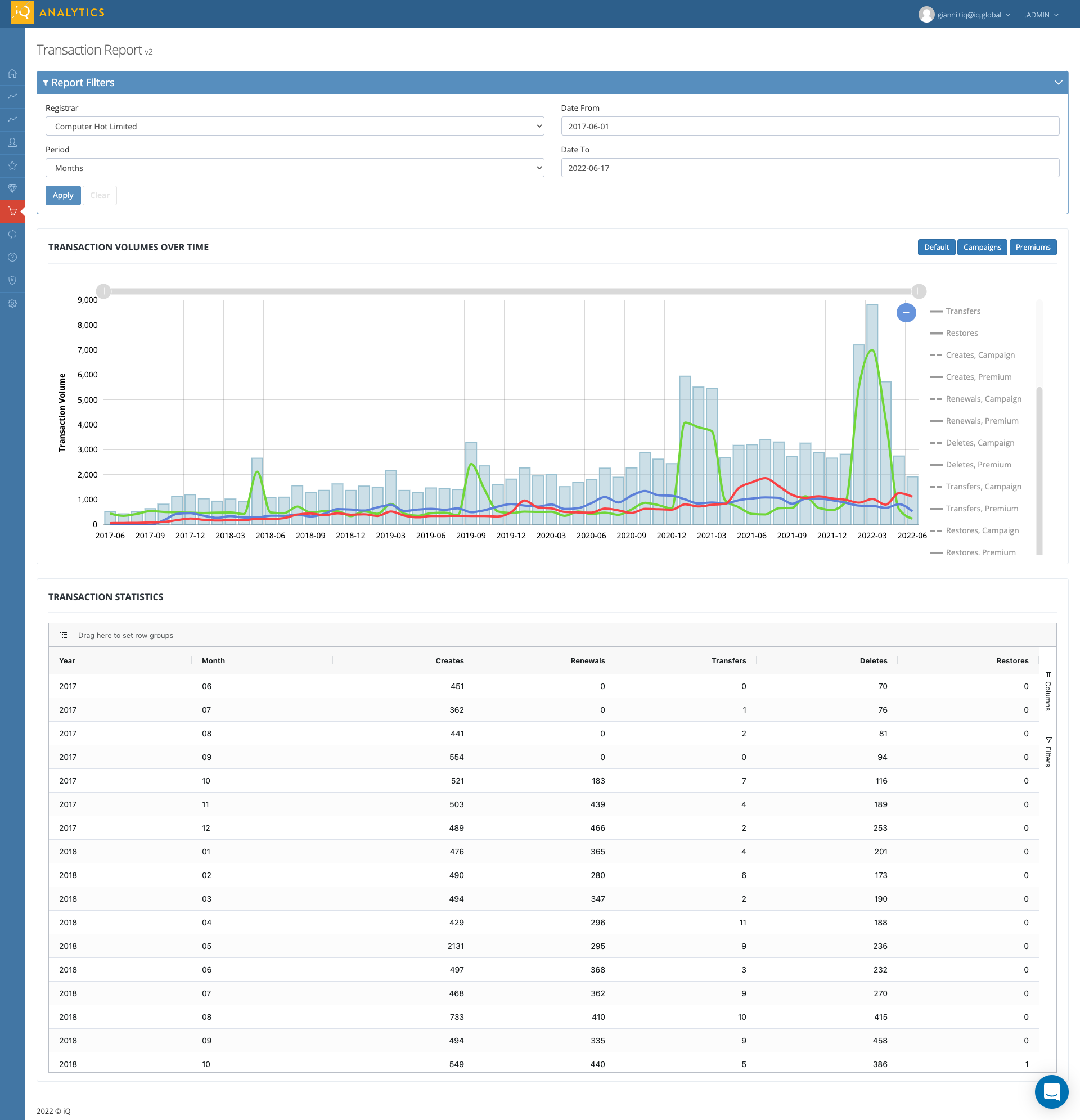 Renewal report - showing renewal volume and rates over a specific time period. The data returned includes renewal volume, renewal rates and average renewal rates. As well as the graph , this dashboard also provides a renewal statistics data grid, which can be manipulated to provide granular information and export the data for use in other reports and dashboards.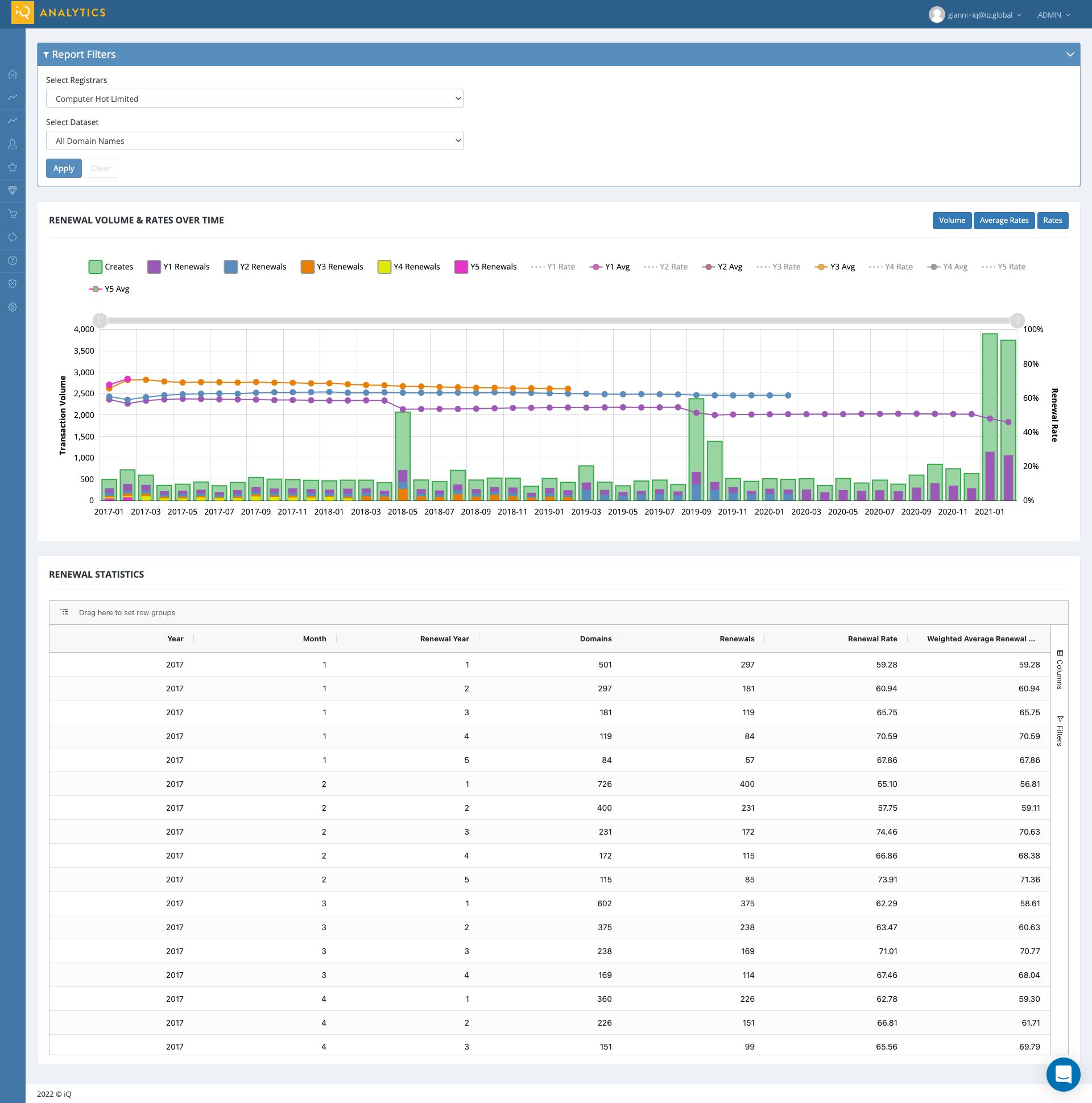 Having the data to understand your channel is great. But not having a way to visualise and act upon this data is of no use.
With the powerful modules and tolls of iQ Domain Analytics, you can now be on top of what's going on with your partners. And put plans in place to optimise the channel to everyone's benefit.
For any questions on the premium names functionality or iQ Domain Analytics, please don't hesitate to contact us!