As we head into the holiday season and the end of 2021, we would like to reflect on what we have achieved this year. It has been a busy year with continued improvements to Domain Analytics, launching AbuseStats.com and introducing version 2 of Abuse Manager. We also started our video blog and podcast, and thank all our guests for their time in sharing their stories and experiences.
You, our customers, are an important part of what we do and why - so thank you for your feedback and support throughout this year. So from our families to yours, we wish you a happy holiday season and we look forward to working with you in the New Year.
So What's New?
Abuse Manager Version 2
In November, we introduced version 2 of Abuse Manager. This has been a huge project which has taken most of the year to complete. Abuse Manager version 2 has a completely new and improved UI, a smoother experience for users, and new features to make managing abuse more efficient.
Stay informed with a graphical Dashboard that gives an overview of the current abuse situation, making it easier to detect trends and to make targeted efforts with maximum impact.
More efficiency with a completely redesigned Cases Grid that supports larger caseloads, advanced filtering, sorting, and grouping. This makes it easy to target large groups of similar cases at once, which is supported by the improved Bulk Edit feature. 
Speed up decisions with an improved Case view which offers more detailed information about the domain name, current and past abuse reports, a timeline view, chat-style case notes, improved screenshot functionality supporting more than one screenshot, and uploading of case evidence.
More control and transparency with a brand new Threat Intelligence Marketplace, where you can pick and choose from our vetted selection of feeds, and thus decide from which Threat Intelligence Feeds you want to be served cases and reports.
More automation functionality and logic saves you time with our Inbound Email Reports, offering an automated way to have reports entered into the system using email. This could be used manually by abuse staff or to power an abuse report email form.
We will be retiring the current version of Abuse Manager (v1.5) on the 10th of January 2022. If you would like a demo of v2, please contact us. Non-customers can set up their own free trial here.
___________________________________________________________________________________________
In December we joined ECO - Association of the Internet Industry as a member, and took a seat in the Steering Committee of their DNS Abuse initiative, topDNS.
ECO is a not-for-profit trade association with more than 1100 members that has been around for more than 25 years, during which they have been a key participant of international internet policymaking.
With the launch of their DNS Abuse initiative, topDNS, ECO takes yet another step to help the internet industry deal with its growing issues, by facilitating knowledge exchange, both in policy matters and operationally.
iQ will actively be sharing our aggregated statistics and experience in order to strengthen this initiative, interacting with other ECO members and topDNS participants. We will also be looking to support potential best practices, common processes, and standardization that comes out of the initiative in iQ Abuse Manager.
___________________________________________________________________________________________
iQ is a Platinum partner of the Nordic Domain Days, a domain industry conference held in Stockholm, Sweden from May 9th to 10th, 2022.
As a part of the program, iQ will be co-hosting a DNS Abuse Workshop together with ECO and their topDNS Initiative on the second day of the conference, and we hope we will see many of you in the crowd.
The IQ team will be present at the conference and we are looking forward to meeting you there!
___________________________________________________________________________________________
Introducing Gianni Ponzi
We welcomed Gianni to our team last summer. He has a wealth of experience in the domain and hosting industry. Having begun his career building PCs, he moved on to working at and running web development companies. Before moving on to management roles in both the Registrar and Registry space. When he's "offline", Gianni enjoys cycling, building LEGO, and keeping up with industry news.
___________________________________________________________________________________________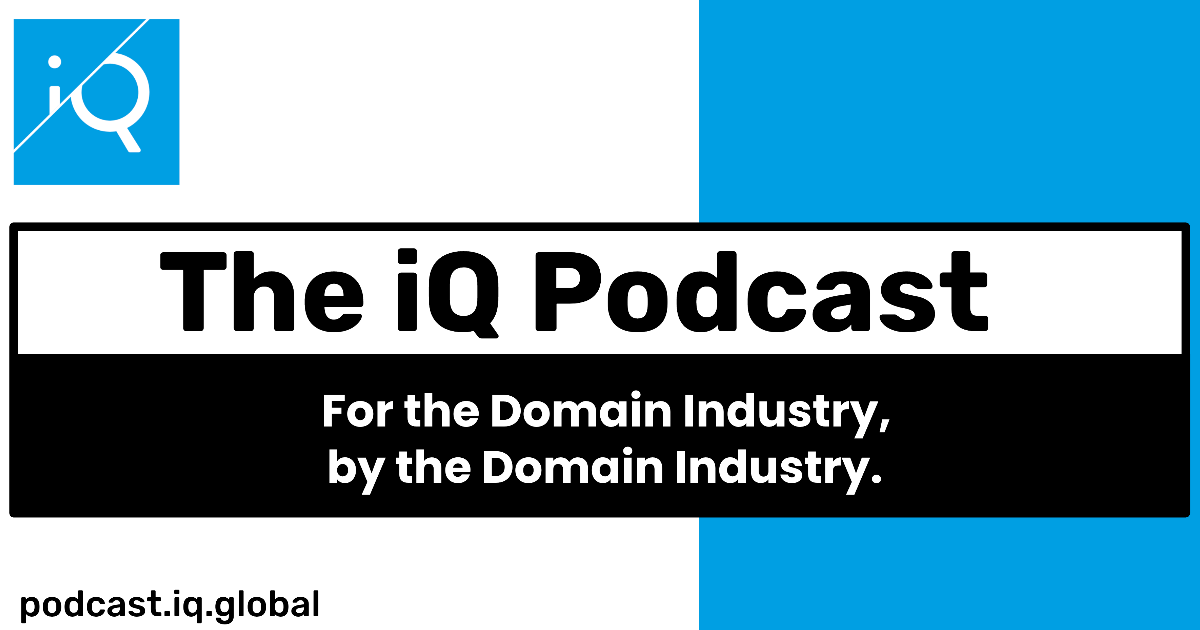 We produced six more interviews during the latter half of this year. Watch any or all of them on our YouTube Channel Playlist or listen wherever you get your podcast, or at podcast.iq.global.
You can also listen to any interview episode via the Alexa Home Assistant. Just say: "Alexa, play iQ Global Podcast Episode [number]."
We speak with Mou Mukherjee, an industry veteran and Head of Registry Services at .CLOUD. In the first half of the discussion, we talk about Mou's early days in the industry and her observed successes and challenges of running a registry. The last half is all about her lived experience as a female in the domain industry.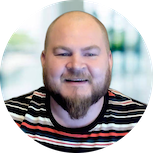 We speak with IQ CTO LG Forsberg about version 2 of Abuse Manager.
We speak with Drew Schiff from fTLD to learn more about the .bank story, and how they are making the internet a safer place for banks and their customers.
We speak with Kevin Kopas, Co-Founder and COO at Shortdot SA. ShortDot owns and operates 5 TLDs, .icu, .bond, .cyou, .CFD, and .sbs. Kevin discusses his journey in the domain business, lessons learned from launching 5 TLDs, and his views on dealing with abusive domain names, defining "DNS Abuse", the role of stakeholders and trusted notifiers, gathering evidence and standards from a registry operator user point of view.
We speak with the Anti Phishing Working Group's (APWG) co-Founder and Secretary-General, Peter Cassidy, who is one of the world's foremost experts in digital security and fighting cybercrime.  He talks about why fighting abuse is important, his involvement in creating STOP. THINK. CONNECT. ™ and what job #1 should be for companies looking to improve their cybersecurity.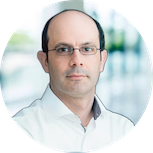 We speak with Daniel Greenberg, who is the Director, CEO, and Founder of Lexsynergy, a UK-based domain management and online brand protection specialist registrar with additional offices in Ireland, the USA, South Africa, and Australia. Some in our industry refer to such registrars as "corporate registrars."
___________________________________________________________________________________________
Happy holidays!
We look forward to working with our customers, and possibly you, in 2022!